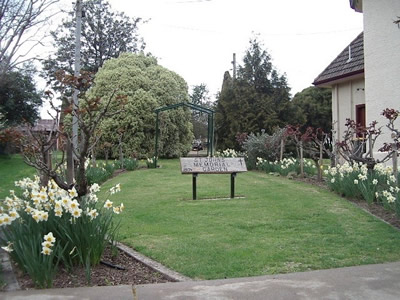 A Christian funeral celebrates the life of our loved one who has died but does more than just that.
We also commend our loved one into God, where we believe that life continues. It is an act of the celebration of life and also the offering back of our loved one into Gods care.
We also have a commitment to continuing care after death not just in the offer of grief counselling but also in our prayers. Christians believe that the presence of our loved ones continue to live within us for the rest of our lives. In grief Psychology this is sometimes called  'continuing bonds', but in our Christian tradition it is called the 'Communion of Saints' – that is we always live within the presence of those who have gone before us, and we are in communion with them, they inspire us both consciously and unconsciously.
The burial of ashes may be done in our garden of remembrance within the church grounds.
Please contact  Fr Mario for more information.